Chemistry and Biochemistry
Professor
Research Focus
Inorganic chemistry: electrochemical reduction of carbon dioxide, electron transfer, organometallic chemistry.
Research Summary
Our research is focused on three areas: (1) development and study of electrocatalysts for the reduction of CO2, (2)electron transfer on the time scale of molecular vibrations in inorganic charge transfer complexes, (3) the use of electric fields to control the chemistry of molecules on electrode surfaces.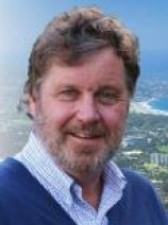 Lab Website
---
Email:
ckubiak@ucsd.edu
Bio
Sc. B., Brown University, 1975; Ph. D., University of Rochester, 1980; Postdoctoral associate, Masachusetts Institute of Technology, 1980-1981; Appointed to faculty, Purdue University, 1982-1998; Alfred P. Sloan Fellow, 1987-1991; Japan Society for Promotion of Science Fellow, 1995-1996; Robert W. Wheland Visiting Professor, University of Chicago, 1997; Appointed to faculty, 1998-; Harold C. Urey Chair in Chemistry, 1998-; Chair, Department of Chemistry & Biochemistry, 2002-2006, Distinguished Professor, 2008-; Elected to American Academy of Arts & Scienes, 2014; Elected to National Academy of Sciences, 2020.