Bioengineering
Professor Emeritus
Research Focus
Development and application of implantable biochemical sensors for the continuous monitoring of glucose, oxygen, lactate, and other metabolites.
Research Summary
Professor Gough is working to create state-of-the-art implantable glucose sensors. To achieve his objectives, Gough conducts research on glucose and oxygen transport through tissues, sensor biocompatibility, and glucose gradients in the bloodstream. In addition, his research interests include control theory applied to metabolic regulation and dynamic models of the natural pancreas, insulin islet, and beta cell. He is also interested in machine learning applications to predict protein-protein interactions and dynamic physiologic processes.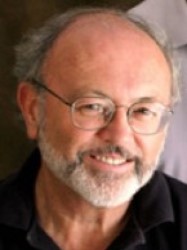 Lab Website
---
Email:
dgough@ucsd.edu
Bio
David Gough received his Ph.D. from the University of Utah in 1974, and was a post-doctoral fellow at the Joslin Clinic of the Harvard Medical School. He is a Founding Fellow of the American Institute of Medical and Biological Engineering, and a recipient of the M. J. Kugel Award presented by the Juvenile Diabetes Foundation, and the Jacobs School's Teacher of the Year Award in 1996. He is a former chair of the bioengineering department. In 2014, Gough received the Gordon Engineering Leadership Award.