NanoEngineering
Associate Professor
Research Focus
Nanophotonic sensors and devices; Nanomaterials for applications in optics, energy conversion, and biology.
Research Summary
Research in the Sirbuly laboratory is focused on leveraging the unique optical, mechanical and electrical properties of low-dimensional nanomaterials (e.g., nanowires, nanorods, nanoparticles) to develop novel platforms for sensing, energy conversion, imaging, and biological interfacing. Applications of such devices range from high-throughput detection systems to new instrumentation that can intricately watch and report on complex biological machinery. Currently the group has active research in thrust areas that include: (1) engineering of multi-modal fiber-based neural interfaces; (2) fabrication of ultrasensitive mechano-optical sensors; and (3) synthesis and fabrication of hybrid piezoelectric/polymer materials for energy scavenging and sensing devices.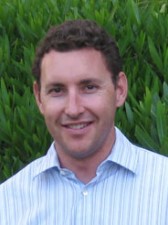 Lab Website
---
Email:
dsirbuly@ucsd.edu
Bio
Donald Sirbuly is an Associate Professor in the Department of NanoEngineering and an Affiliate Professor in the Materials Science and Engineering Program at UC San Diego. He holds a Ph.D. in Inorganic Chemistry from UC Santa Barbara and a B.S. in chemistry from Westmont College, Santa Barbara. Prior to joining UC San Diego in 2009, he was a staff scientist at Lawrence Livermore National Laboratory (LLNL), a Harold C. Graboske Jr. Fellow at LLNL, and a postdoctoral researcher at UC Berkeley. He has won several awards and science recognitions including the Hal Graboske Award, Hellman Fellowship, and NSF CAREER Award.