Bioengineering
Assistant Professor
Research Focus
Nanotechnology, Central Nervous System, Bioinspired Materials, Peptides, Drug Delivery
Research Summary
The Kwon group engineers bioinspired materials to study, detect, and treat disorders that affect the brain. Using an interdisciplinary approach, the goal of the lab is to learn how to interact with the brain in pathological states and transfer these properties to materials that are responsive to disease. In particular, we are interested in engineering molecular interactions that occur on the nanometer length scale. These nanomaterials offer advantages in material properties; they can interact with biological systems in unique ways (e.g. high avidity multivalent binding, interaction with immune cells) and have emergent physical properties (e.g. quantum confinement, superparamagnetism, plasmonics). Harnessing these two special facets of nanomaterials, the lab is dedicated to make impacts on human health.
An area of research in the lab includes identifying and interacting with molecular signatures specific to brain pathologies that can be accessed from the blood stream. These principles can then be applied to: (i) engineering sensors that can respond to enzymatic signals that occur in the brain after injury and (ii) designing therapies that can protect and regenerate brain tissue. To solve these challenging problems, the lab combines expertise from nanotechnology, materials science, computational modeling, and neuroscience.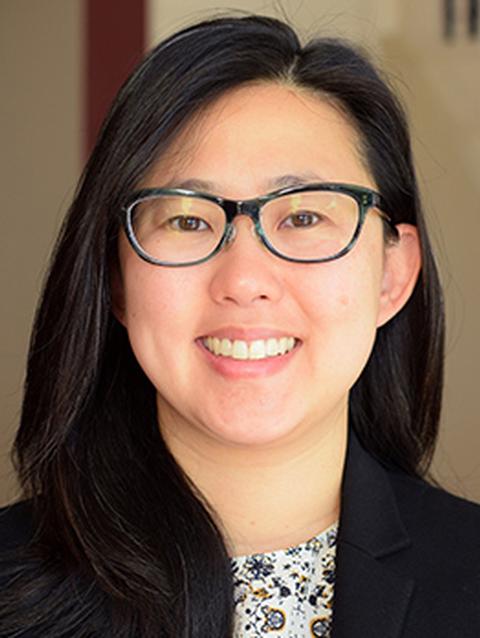 Lab Website
---
Email:
e9kwon@ucsd.edu
Bio
Kwon joined the Department of Bioengineering at the UC San Diego Jacobs School of Engineering in 2017. She earned her B.S. in Bioengineering and B.A. in Molecular & Cell Biology at UC Berkeley. She went on to pursue a Ph.D. at the University of Washington in Bioengineering with Prof. Suzie H. Pun, where she engineered polymeric nanomaterials for delivery of plasmid DNA into the brain funded by a pre-doctoral NIH Research Service Award. She continued her training of studying nanomaterials in animal models of disease as a postdoctoral fellow in the laboratory of Prof. Sangeeta N. Bhatia at the Massachusetts Institute of Technology. There, funded by a post-doctoral NIH Research Service Award, she engineered several nanomaterial scaffolds for application to cancer, bacterial infections, and traumatic brain injury. Kwon is passionate about creating an inclusive research community through the life-long support and mentorship of trainees.