Mechanical and Aerospace Engineering
Professor
Research Focus
Micro- and nano-electromechanical systems (MEMS/NEMS) and devices. Ultrasonics and nonlinear and physical effects of sound at the micro and nano scale. Medical microdevices. Acoustoelectric effects and surface acoustic waves (SAW) in piezoelectric materials. Biomedical instrumentation and transducers.
Research Summary
Friend's research covers fundamental and applied studies on the interaction of electromechanical fields in novel materials and across solid-solid, fluid-solid, and fluid-fluid interfaces at the micro and nano scale. The applications of this research are principally oriented towards biomedical needs. His team created several medical technologies, including a new pulmonary drug and stem cell delivery system and a remote microrobotic guidewire navigation system for improving neurointervention outcomes in treating stroke and aneurysms.  He has over 240 peer-reviewed publications and 25 patents and patent applications.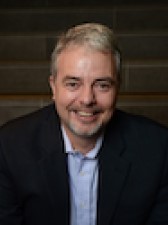 Lab Website
---
Email:
jfriend@ucsd.edu
Bio
Before joining UC San Diego, Friend was a professor and vice chancellor's senior research fellow at RMIT University in Melbourne, establishing a $35-million Micro Nano Research Facility as its founding director. He has been on faculty at Monash University, the Tokyo Institute of Technology and the University of Colorado at Colorado Springs. He holds a Ph.D. from the University of Missouri at Rolla.