Structural Engineering
Professor
Research Focus
Human performance monitoring, structural health monitoring, human-structure interactions, multifunctional materials, nanocomposites, soft materials, tomographic methods, wearable technology.
Research Summary
Professor Loh is the Director of the Active, Responsive, Multifunctional, and  
Ordered-materials Research (ARMOR) Laboratory. The ARMOR Lab's mission is  
advance state-of-the-art stimuli-responsive materials for safeguarding and  
enhancing the capabilities of our structural and human assets. Loh is also  
the Director of the Jacobs School of Engineering, Center for Extreme Events  
Research (CEER) and is a faculty affiliate of the Center for Wearable  
Sensors (CWS).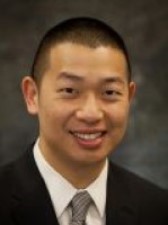 Lab Website
---
Email:
kjloh@ucsd.edu
Bio
Loh joined the Department of Structural Engineering at UC San Diego as an  
Associate Professor in 2015. Prior to this, he held the titles of Assistant  
Professor (2009-2013) and Associate Professor with tenure (2013-2015) in  
the Department of Civil & Environmental Engineering at UC Davis. He  
received his Ph.D. degree in Structural Engineering from the University of  
Michigan, Ann Arbor in 2008. At Michigan, he also completed two M.S.  
degrees in Materials Science & Engineering (2008) and Civil Engineering  
(2005). His B.S. degree in Civil Engineering was from Johns Hopkins  
University in 2004.
Selected Honors and Awards:
2020 Office of Naval Research Summer Faculty Fellow – Senior Fellow
2020 Department of Defense Secret Clearance
2018 Structural Health Monitoring Person-of-the-Year Award (IWSHM)
2014 Outstanding Junior Faculty Award, UC Davis College of Engineering
2013-2014 U.S. Fulbright Scholar Core Program
2013 Achenbach Medal (IWSHM) 2013 SPIE Senior Member Honor
2013 NSF CAREER Award
2013 SPIE Senior Member Honor