NanoEngineering
Assistant Professor
Research Focus
Biomaterials and nanoscale self-assembly, immune engineering, regenerative medicine


Research Summary
Nisarg Shah's research focuses on assembling materials that can regulate cellular events through biomolecular interactions at the nanoscale. Shah's laboratory focuses on understanding how the cell-material interface can be tuned to guide the behavior of blood and immune cells in the body, with the aim of developing new therapeutic approaches for tissue repair, cancer and autoimmune diseases. Shah also emphasizes the mentorship of students and trainees with the goal of developing their intellectual curiosity and experimental skills through his interdisciplinary research program at the interface of materials science, regenerative medicine and immunology.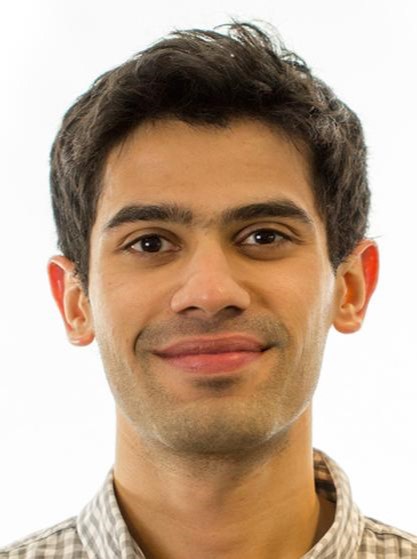 Lab Website
---
Email:
nis033@ucsd.edu
Bio
Nisarg Shah is an assistant professor in the Department of NanoEngineering at UC San Diego. His laboratory develops biomaterials at the nanoscale to drive molecular interactions and program cellular processes for biomedical applications. Shah obtained his Ph.D. in Chemical Engineering from the Massachusetts Institute of Technology. His graduate research focused on developing nanoscale polymer films and colloidal particles for regenerative medicine. He was as a postdoctoral fellow at the Wyss Institute and the School of Engineering and Applied Sciences at Harvard University, where he received the Cancer Research Institute's Irvington postdoctoral fellowship to develop biomaterials to enhance T-cell immunity. He received his Bachelor of Science degree in Chemical and Biomolecular Engineering from Johns Hopkins University where his research focused on developing nanoparticle-based delivery systems for cancer therapy.
Shah has received research and scholarship awards as an undergraduate, graduate and postdoctoral fellow including the Materials Research Society Graduate Student Silver Award, the Collegiate Inventors Competition Silver Medal, the American Chemical Society Graduate Polymer Research Award, the Biomedical Engineering Society Graduate Design and Research Award and the Cancer Research Institute Irvington postdoctoral fellowship. Shah teaches undergraduate and graduate core classes in Chemical Engineering.