Mechanical and Aerospace Engineering
Professor
Director, Material Science and Engineering
Research Focus
Solution-based processing of nanopowders; spark plasma sintering of materials; powder particle size distribution control and characterization; behavior of colloidal systems; morphological control of non-oxide ceramic powders; composite manufacturing; special emphasis on materials in extreme environments, including extremes of temperature, pressure and radiation.
Research Summary
Prof. Olivia A. Graeve has gained international recognition in the area of materials manufacturing, especially materials for extreme environments.  Specific projects her group has worked on include fundamental studies of microemulsions for the preparation of ceramic and metallic nanoparticles of unique morphologies; the effect of crystallite size and particle size on the sintering behavior of nanopowders: interface behavior, agglomeration effects and morphological effects of nanopowders; the luminescence response of doped oxide ceramics such as barium aluminum silicate compounds for triboluminescent sensor applications, lutetium silicate compounds for gamma-ray detection applications, and hydroxyapatite for in vitro probing of deterioration of scaffolds and bone; the behavior of metal-based nanofluids for thermal energy dissipation; the consolidation and mechanical behavior of amorphous-metal / nanocrystalline-ceramic composites via spark plasma sintering; the development of hexaboride materials for space propulsion, electro-optics, and hydrogen storage applications; and the processing of carbide powders and fibers for high-temperature sensor and aerospace applications. Her work is supported by grants from the National Science Foundation, the Department of Defense, the Department of Energy, the National Aeronautics and Space Administration, and a variety of industrial partners.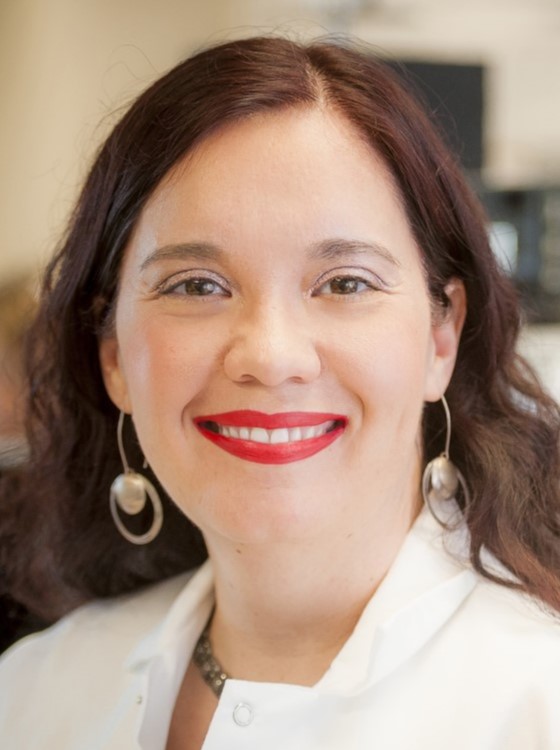 Lab Website
---
Email:
ograeve@ucsd.edu
Bio
Prof. Olivia A. Graeve joined the University of California San Diego in 2012 and is currently Professor in the Department of Mechanical and Aerospace Engineering and Director of the CaliBaja Center for Resilient Materials and Systems (http://resilientmaterials.ucsd.edu/).  She holds a Ph.D. in Materials Science and Engineering (2001) from the University of California, Davis, and a Bachelor of Science degree in Structural Engineering (1995) from the University of California San Diego.  Prof. Graeve has been involved in many activities related to the recruitment and retention of women and Hispanic students in science and engineering and has received several prestigious awards including the Presidential Award for Excellence in Science, Mathematics and Engineering Mentoring in 2020.  She has been inducted into the Tijuana Walk of Fame (2014), the Mexican Academy of Engineering (2016), the Mexican Academy of Sciences (2019), and has been named Fellow of the American Ceramic Society (2017) and of the American Association for the Advancement of Science (2021).