NanoEngineering
Associate Professor
Research Focus
Nanostructured materials and functional polymers for electrochemical energy and a sustainable environment.
Research Summary
Zheng Chen's research focuses on development of novel nanostructured and polymeric materials for cutting-edge applications including electrochemical energy devices (batteries, supercapacitors, and fuel cells), flexible and printable devices, and sustainable water and resources. He is particularly interested in design and synthesis of new materials for understanding their fundamental properties in device operation.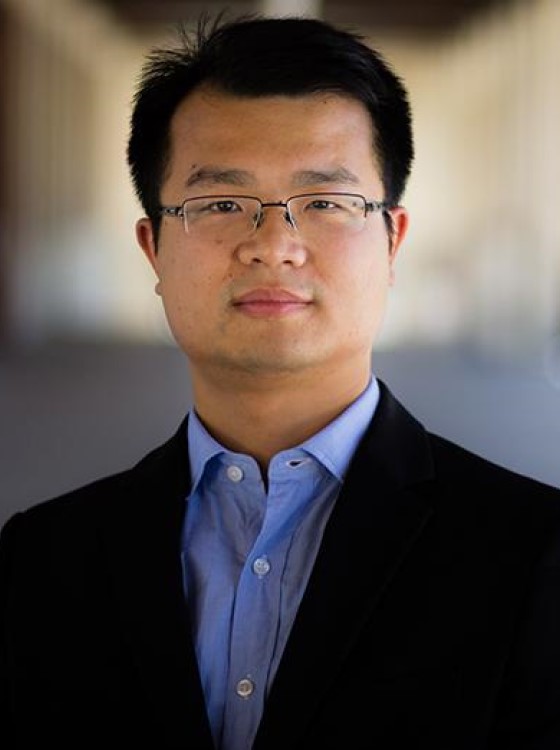 Lab Website
---
Email:
zhc199@ucsd.edu
Bio
Zheng Chen received his Ph.D. at UCLA in 2012 under the supervision of Prof. Yunfeng Lu in the Department of Chemical and Biomolecular Engineering. His Ph.D. work mainly related to design and synthesis of nanostructured materials for electrochemical energy storage devices. From 2013-2016, he was a postdoctoral associate working with Prof. Zhenan Bao in Chemical Engineering and Prof. Yi Cui in Materials Science and Engineering at Stanford University, where his work focused on functional polymer materials for enhanced energy density, longer cycling lifetime and improved safety of batteries.
Chen received his B.S. in Chemical Engineering from Tianjin University in China. He was awarded a Student Science Talented Award (Tianjin University, 2007), Chinese Government Award for Outstanding Self-Financed PhD Students Studying Abroad (2011), MRS Graduate Student Silver Award (2011) and Department Outstanding Graduate Award (UCLA, 2012). Chen's research focuses on materials development for applications in electrochemical energy, flexible devices and sustainable environment. He will teach courses across the core Chemical Engineering disciplines.